Our Team
Meet the Decision Profile Team below! Our principle consultants are the occupational psychologists from London based business psychology consultancy Thompson Dunn Ltd. Check out their services at www.thompsondunn.com.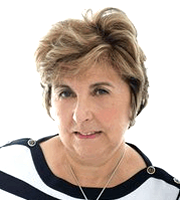 Pat Thompson
Managing Director and Principal Consultant Psychologist
Pat is the Managing Director of Thompson Dunn Ltd and is the creative foundation for the Decision Profile you see today.
As a Chartered Occupational Psychologist and an expert in the field of leadership assessment and development, Pat has over 25 years of international experience working with top level individuals, teams and organisations. Her interests are in working with CEOs, organisational culture and creativity in business.
Pat's business career began in recruitment working as a pioneering business psychologist for Michael Page and later Whitehead Mann in the audit and assessment of top teams. She created Thompson Dunn in 1990 with the desire to focus on the long-term needs of corporate clients. Her career began in education where she was a senior psychologist for the Inner London Education Authority.
Pat has an honours degree in Psychology and Certificate in Education from Manchester University. She holds an MSc in Developmental Psychology from London University and later studied for an MSc in Organisational Consulting from Ashridge Management College. She is an Associate Fellow of the British Psychological Society, Member of the Associations of Business and Educational Psychology.
More info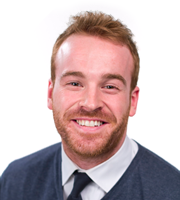 Michael Johnson
Director and Senior Consultant Psychologist
Michael is a Director and Senior Consultant Psychologist at both Decision Profile and Thompson Dunn Ltd, and is the Principal Decision Profile Licensee and Coach.
He has a keen interest in decision making and developing the strategic potential of individuals and groups. He uses the Decision Profile products creatively to fit the needs of clients, helping them to understand and adapt corporate culture from a decision making perspective. This is particularly useful when assisting organisations on M&A or joint venture projects.
In his individual and team coaching work, he uses the Group Profile, and Organisational Consulting Products and Services to facilitate and empower individuals and groups to work optimally and efficiently in order to achieve their goals.
Michael studied at the University of Edinburgh graduating with an MA Honours degree in Psychology. He then completed his MSc in Organisational Psychology at City University London, graduating with distinction. He is a graduate member of the British Psychological Society and is working towards his Chartership in Occupational Psychology.
More info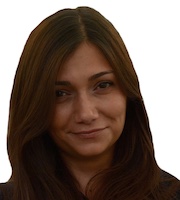 Diana Franculescu
Consultant Psychologist and Decision Profile Developer
Diana is the latest addition to the Decision Profile and Thompson Dunn teams, joining in July 2018 as an Assistant Psychologist.
The desire to work in Occupational Psychology stemmed from her undergraduate years studying Psychology at University College London where she endeavoured to explore psychological theories and their presence in the workplace. Diana's dissertation entitled "Personality and Occupational Behaviour: The relationship between employees' performance, demographical information, personality and absenteeism" confirmed and intrigued her to make further investigations. Diana enriched her knowledge by completing a Level 5 Diploma in HR Management and continued to practice occupational concepts and principles whilst studying for an MSc in Occupational Psychology at Goldsmiths, University of London.
Before arriving at Thompson Dunn, Diana has worked in the private, public and voluntary sector, thus developing her understating of how business success is impacted in each environment by employees' sense of engagement, potential and professional development within the company and how each institution adjusts goals and strategies to suit their current market.
She works closely with Pat Thompson and Michael Johnson to deliver comprehensive developmental and recruitment assessments to clients globally and to assist in the continuous development of the Decision Profile.
Diana is a graduate member of the British Psychological Society, a Certified Occupational Test User and an associate member of the Chartered Institute of Personnel and Development. Her interests span the topics of leadership development, organisational well-being, recruitment and talent management. She also has a passion for the aviation industry, holding a private pilot license herself.
Diana heads up the Decision Profile Support Team, who support clients and assists with Decision Profile Product and Service purchases.
More info
Contact Us
Thank you for your interest in the Decision Profile.
A member of our team will be in contact with you shortly.