Contacts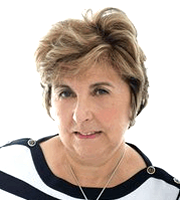 Pat Thompson
Consultant Psychologist and Decision Profile Creator
Pat is the Managing Director of Thompson Dunn Ltd and is the creative foundation for the Decision Profile you see today.
As a Chartered Occupational Psychologist and an expert in the field of leadership assessment and development, Pat has over 25 years of international experience working with top level individuals, teams and organisations. Her interests are in working with CEOs, organisational culture and creativity in business.
Pat's business career began in recruitment working as a pioneering business psychologist for Michael Page and later Whitehead Mann in the audit and assessment of top teams. She created Thompson Dunn in 1990 with the desire to focus on the long-term needs of corporate clients. Her career began in education where she was a senior psychologist for the Inner London Education Authority.
Pat has an honours degree in Psychology and Certificate in Education from Manchester University. She holds an MSc in Developmental Psychology from London University and later studied for an MSc in Organisational Consulting from Ashridge Management College. She is an Associate Fellow of the British Psychological Society, Member of the Associations of Business and Educational Psychology.
More info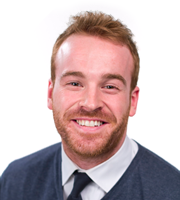 Michael Johnson
Consultant Psychologist and Decision Profile Developer
Michael is a Consultant Psychologist with Thompson Dunn Ltd, and is a Principal Decision Profile Licensee and Coach.
He has a keen interest in decision making and developing the strategic potential of individuals and groups. He uses the Decision Profile products adaptively and creatively to fit the needs of clients, particularly in supporting career progression and leadership development projects. He has a particular interest in how the Group Profile, and Organisational Consulting Products and Services, can facilitate and empower groups to work optimally and efficiently to achieve organisational goals.
Initially from Newcastle in the North East of England, Michael moved to Scotland to study Psychology at the University of Edinburgh. He graduated with an MA Honours degree in Psychology and then moved to London to complete an MSc in Organisational Psychology at City University. He is a graduate member of the British Psychological Society, and is working towards his Chartership in Occupational Psychology.
Alongside his work as a Consultant Psychologist, Michael works collaboratively with Pat Thompson and Jan Fiala to deliver the Decision Profile products, services and workshops around the world. He also heads up the Decision Profile Support Team, who support clients and assists with Decision Profile Product and Service purchases.
More info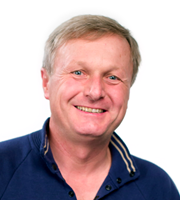 Jan Fiala
Consultant and Decision Profile Technical Developer
Jan Fiala is an Electrical Engineer and a Principal Decision Profile Consultant. He is responsible for the online application and technical development of the Decision Profile.
Jan gained his degree in Electrical Engineering in 1987 from Brno University, Czechoslovakia. He later joined DHL Express in 1990 and played a key role in the expansion of the company in Czechoslovakia. Jan left his role as Sales and Marketing Director in Prague to move with DHL to Ireland and take up the role of Logistics Manager. Success in Ireland lead Jan to Australia for a year long sabbatical with Gattorna Strategy based in Sydney. There he worked as a Consultant to large multinational companies in Asia Pacific and Africa. He later retuned to Europe with DHL, moving to Amsterdam to continue his work heading up the Logistics Function.
After spending two further years in the Global Sales Function at the Global Co-ordination Centre for DHL Worldwide Express in Brussels, Jan left DHL to set up his own consultancy in 2000. He has been running this successfully ever since, working mainly as a Sales Consultant and Developer for large multinational corporations around the world.
Jan joined Pat Thompson in 2007, and later Michael Johnson, to develop the Decision Profile into its current form. With the support of his team in Prague, Jan has designed, developed and launched all the online applications of the Decision Profile you see today.
Having developed and run a series of workshops for various Global Sales forces around the world, Jan has a particular interest in how the Decision Profile, coupled with other accredited instruments, can help clients to understand how they can influence their customers and achieve greater sales results. He is a certified Herrmann Brain Dominance Instrument (HBDI) practitioner and is knowledgeable of many other psychometric instruments.
More info
Contact Us
Thank you for your interest in the Decision Profile.
A member of our team will be in contact with you shortly.